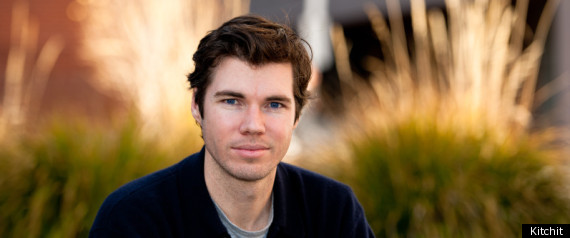 Who: Investment banker turned foodie start-up genius Brendan Marshall.
Age: 28
Current Gig: A former investment banking prodigy (he was the fifth employee at asset management giant Perella Weinberg Partners when he was 22), Marshall left his suit in New York for the Stanford Startup Accelerator Program. Since graduating seven months ago, Marshall has co-founded Kitchitwith classmates Ian Furgeson and George Tang, andhas been named one of Forbes' 30 Under 30. Now, Marshall spends days making business deals in a hoodie, nights partying with chefs and weekends wooing his girlfriend (he calls her his muse), AirBnb Project Manager Jessica Semaan. (Best. Life. Ever.)
What's a Kitchit? A bespoke private dining company, Kitchit hires well-known local chefs to moonlight at your house. A far reach from a catering company, the Kitchit stable brings chefs including Daniel Patterson, Josh Skenes, Corey Lee, Chris Kostow, Elizabeth Falkner and Traci Des Jardins into your kitchen for the dinner party of your dreams. (Quick! Hide the George Foreman Grill!) And they can provide everything — the food, the tools, the dishes and the decor — so even your studio apartment will work just fine.
Posted by on
02/05/2012 at 4:05PM HST (2 years ago)
Discussion